Hallo liebe Leute!
Heute darf ich mal wieder einen "Special Guest" auf meiner Seite begrüßen.
Ich wollte ja so gerne noch etwas herbstliche Stimmung auf meinen Blog bringen. Und zu meinem Glück hat die liebe "Fußgöttin" gerade eine wunderschöne Bilderserie zu diesem Thema gemacht und ich darf sie euch hier zeigen. Vielleicht mache ich mit ihr auch noch ein kleines Interview oder etwas anderes.
Ich sage auf jeden Fall mal ganz lieb Dankeschön und wünsche euch viel Spaß mit den Bildern.
Hi my dear friends!
After a long time I am proud to present you a Special Guest on my blog. You know that I wanted to do something about the topic "autumn". Lucky for me, my dear friend Fußgöttin recently made a great autumn picture session and she allowed my to show her cute feet here on my blog. Maybe we will do an interview or something else in the future. I do not know yet.
I just want to say THANK YOU for those great pictures and I wish you a lot of fun watching them!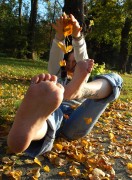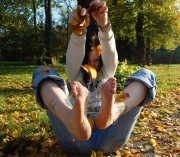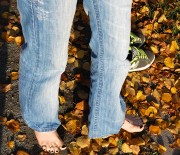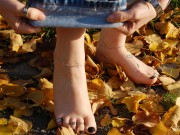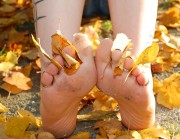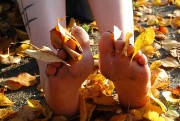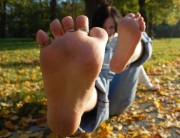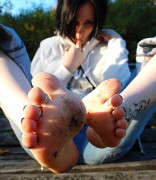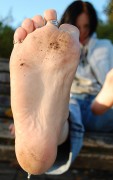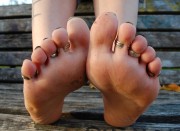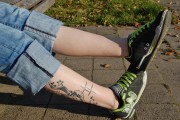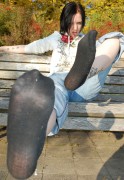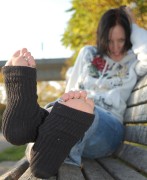 Ich denke wohl sehr, dass euch die tollen Bilder von Fußgöttin gefallen haben. Also schreibt paar Comments!
I hope you liked her pictures. Please give her a great welcome here and write some comments!
Links:
Fußgöttin - Homepage
Fußgöttin -Forum