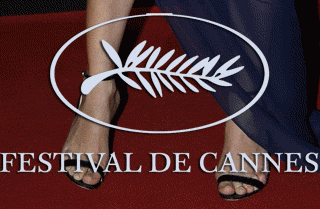 Hallo meine Fußfreunde!
So, das Cannes Film Festival ist ja schon lange zu Ende und Karina's Cannes Fuß Festival geht jetzt auch dem Ende entgegen. Mir hat das ganze sehr viel Spaß bereitet und ich hoffe, Euch hat es auch gefallen. Zum Abschluss gibt es noch einmal leicht beschuhte Füße, bare (gibt es das Wort?) bzw. nackte Füße und auch Füße im Bikini.
Und die Füße stammen von: Diane Kruger, Elisabetta Canalis, Erin Wasson, Irina Shayk, Petra Nemcova und Tara Reid....
Hey my dear readers!
The Cannes Film Festival closed weeks ago, an now Karina's Cannes Foot Festival is coming to an end. I really enjoyed collecting and watching all those pictures and I hope you enjoyed it too. And for the Cannes Finale I have open-shoed feet, bare feet and bikini feet for you.
Those feet belong to: Diane Kruger, Elisabetta Canalis, Erin Wasson, Irina Shayk, Petra Nemcova und Tara Reid...
Diane Kruger:
So jetzt fange ich auch schon an Kruger anstatt Krüger zu schreiben. Aber mein Blog ist ja so was von "internationäl". Tja, die Bilder geben wirklich nicht so viel her. Aber ich glaube schon ein paar bessere Bilder von ihren Füßen gesehen zu haben. Aber da sie bei einem Fußspezialisten wie Tarantino mitspielen durfte, werden sie wohl schön sein müssen *lach*
Here in Germany it is "Krüger" with an "Ü", like in.....damn, you have no word with an "Ü" in it. But ok, well the pictures do not show very much. But she was in a movie directed by foot specialist Quentin Tarantino, so her feet must be beautiful, or not?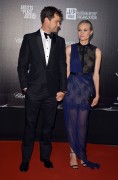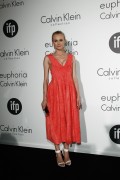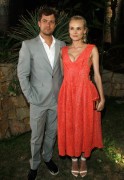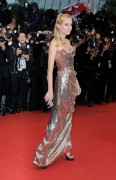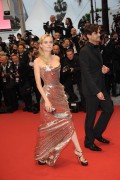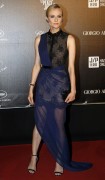 Elisabetta Canalis:
Lol. Bei den Bildern mit Borat, Diktator Sasha Baron Cohen ist es etwas schwierig sich auf die Füße zu konzentrieren. Schöne Füße hat sie aber wirklich.
Lol. It is really difficult to concentrate on her feet with Borat, Dictator Sasha Baron Cohen in it. But she has beautiful feet.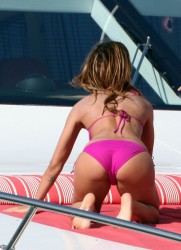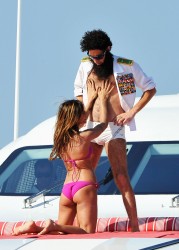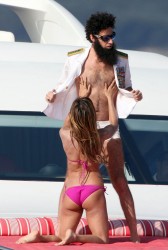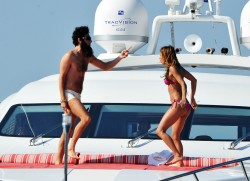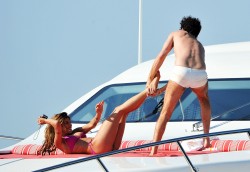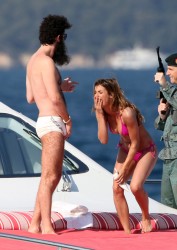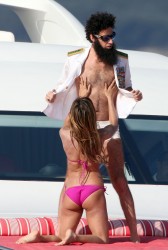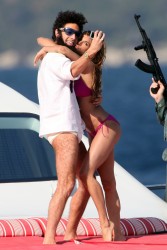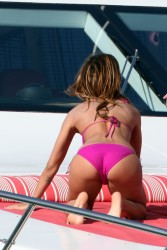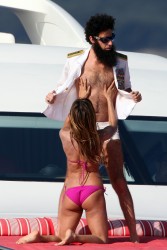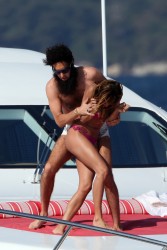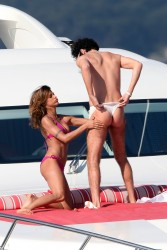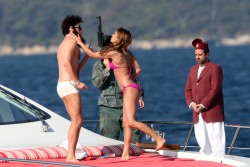 Erin Wasson:
Viel kann ich da nicht sagen. Nur drei Bilder aber ganz süße Füße.
I can't say much: Only three pictures, but cute feet.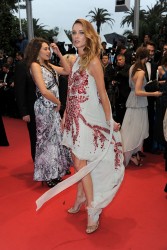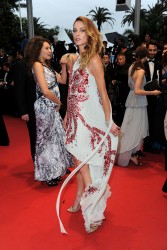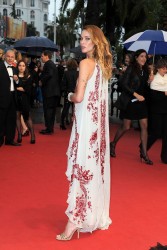 Irina Shayk:
Ui, sie hat mir schon letztes Jahr sehr gut gefallen. Was für tolle Beine und schöne Füße. Der weiße Nagellack passt auch irgendwie zu ihrem Outfit.
Wow. I liked the pictures from last year too. She has incredible beautiful legs and cute feet. The white nail polish fits to her clothing.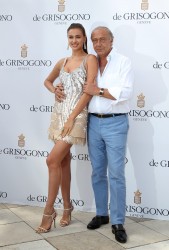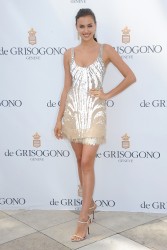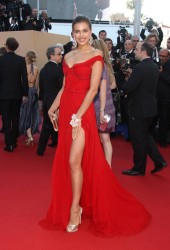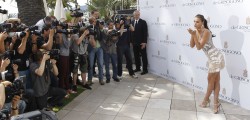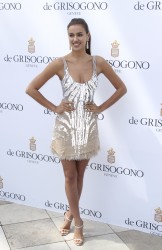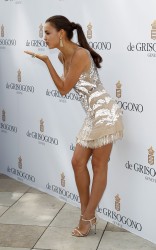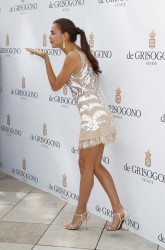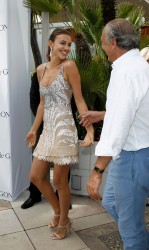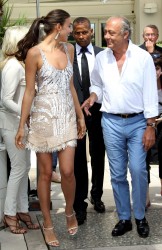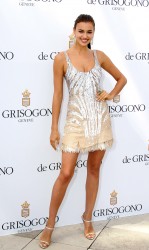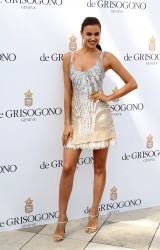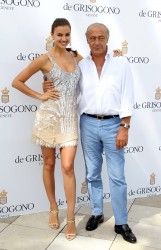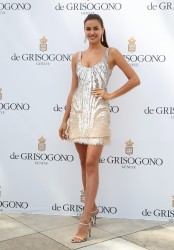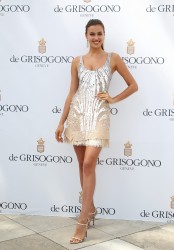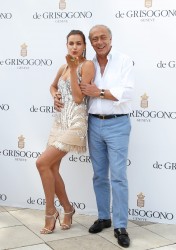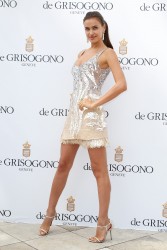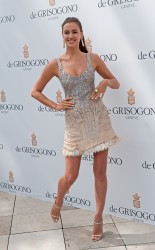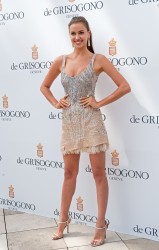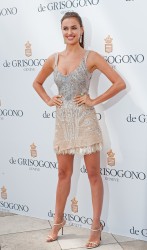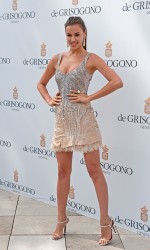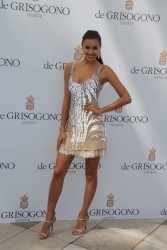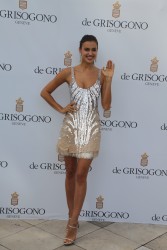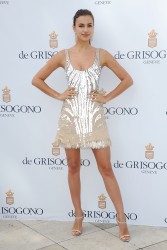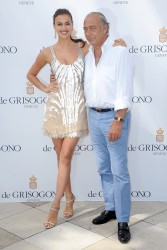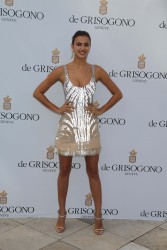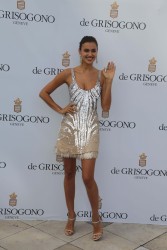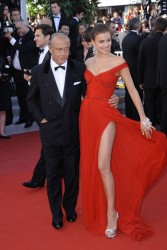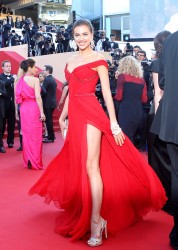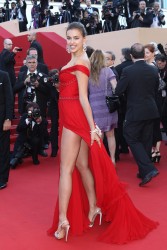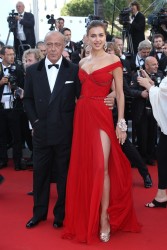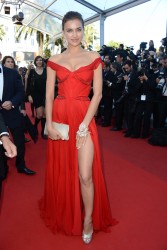 Petra Nemcova:
Das ist ja fast eine Schande, dass ich Petra Nemcova noch nie auf meinem Blog hatte. Sie ist ja schon so lange im Supermodel-Geschäft und ich finde sie insgesamt wirklich sehr schön. Ihre Füße gefallen mir auch sehr gut.
It is a shame that Petra Nemcova never had been on my blog before. She is in the supermodel business since years and she is a true beauty. And I like her feet too.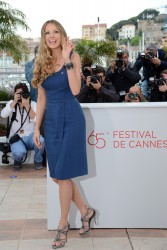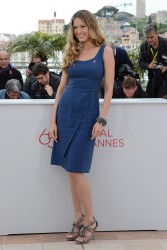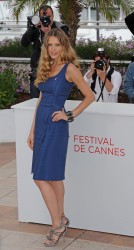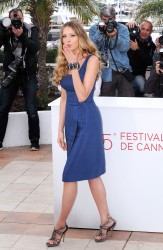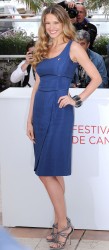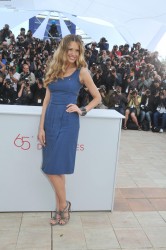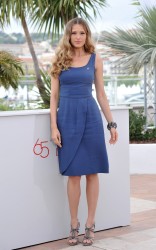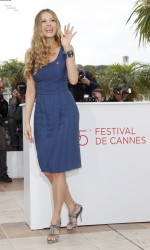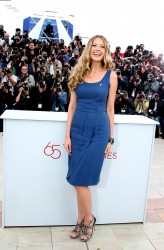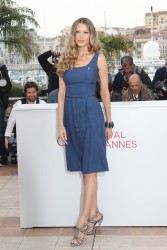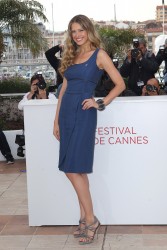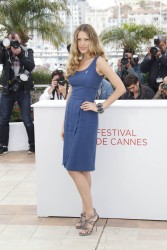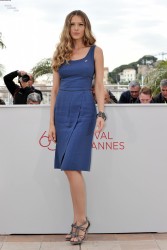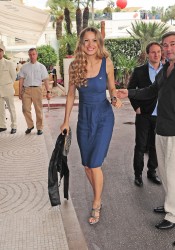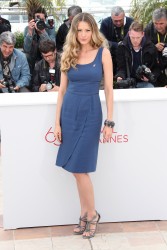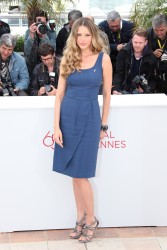 Tara Reid:
Hmm, was soll ich zu Tara Reid sagen. Ihre Füße sehen ganz nett aus aber auch etwas beansprucht, da sie wahrscheinlich gerade aus den Highheels geschlüpft ist.
Hmm, what to say about Tara Reid. Her feet look nice but it looks like that she just took of some unconfortable high heels.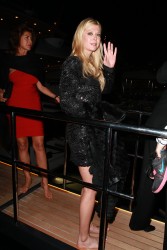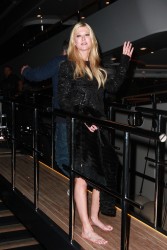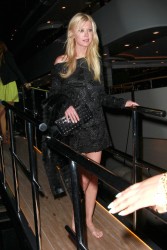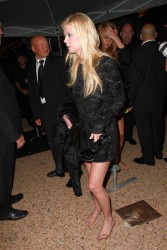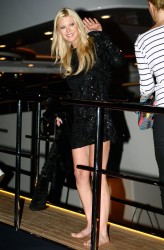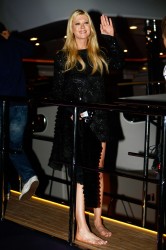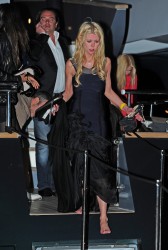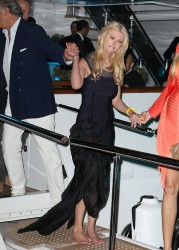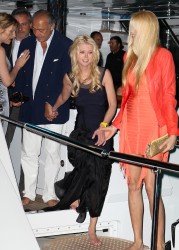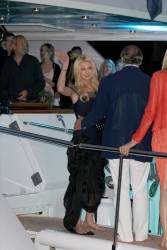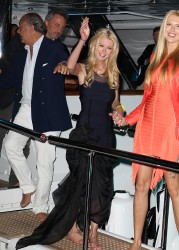 Und was ist Eure Meinung? Wer hat Euch in meinen Cannes Specials am besten gefallen?
What is your opinion on all that feet? Who is your favourite of all my Cannes Foot Specials?